Register
Coupe Le Rouge 3v3 Tournament (Youth & Adult) - 2020 Soccer (Indoor) · Any Adult - Recreational
MonTueWedThuFriSatSun 11:00am to 8:00pm
Team Fees

Regular

$80.00 per team + 5.9% Processing Fee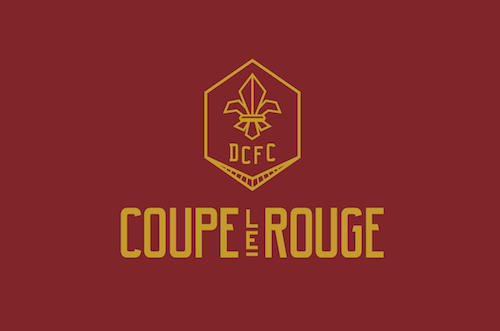 Youth & Adult Tournaments
Join us on Saturday, May 2 for an all-day soccer tournament, featuring food, drinks and 3v3 soccer. Admission is FREE to spectators.
The Coupe Le Rouge co-ed 3v3 tournament will be comprised of separate tournaments for the various age groups. Players are encouraged to bring one light shirt and one dark shirt. All adult participants will receive one beverage ticket.
Due to scheduling, registration for the tournament is online only. No walk-ups allowed. In order to play, every participant must sign a waiver upon arrival on the day of the event.
For these age groups, each team must have at least one responsible parent/guardian on site.
The adult tournament will begin in the afternoon.

Rules and Regulations.pdf
Cost: $80 per team
Roster: No less than 3, no more than 7 players
Games: 3 games guaranteed
Divisions: U8, U10, U12, U14, High School, Adult Rec, Adult Competitive
Schedule: Youth 11am-3pm; Adult 3pm-8pm
Tournament Notes:
Now accepting registrations!